Developments in technology contributed to a lot of positive changes in different industries across the country. It also helped companies that had their backs against the wall during the pandemic. It allowed them to connect with their customers even if they stayed home due to the shelter in place directives.
And as the situation improved, many companies are using technology to improve the efficiency of their employees at work. This was necessary as these companies were still trying to recover from the losses they incurred during the pandemic. Technology also streamlined processes, which resulted in better production. Here are the ways companies are using technology to manage projects to increase their revenue.
Better Communication
Better communication allows employees to work as a team. This is particularly true with companies that continued to allow their employees to work from home amid a surge in the number of cases. Using online communication tools allowed team members to work together on a project. It also allowed them to access the database of their company.
Aside from smartphones, video conferencing software facilitated meetings and permitted employees to keep in touch with each other. It even allowed them to see each other face-to-face. With this, they can clarify anything about the project they were working on, enhancing efficiency and productivity at work.
Better Collaboration
Innovations in technology also allowed employees and managers to connect and collaborate on the projects they worked on. This collaboration enhanced productivity and allowed companies to increase their revenue. Managers were able to stay in touch with their subordinates even if they worked from home. Access to the database allowed team members to access files and edit them. It also allowed managers to check for errors on the files to ensure their accuracy.
Better Management
Technology also permitted managers to monitor the work of their subordinates. Project management software facilitated this and allowed managers to oversee the work of the employees. Time tracking software with screenshot features also allowed them to ensure the employees worked during office hours.
Other tech products allowed the delegation and reviews of different tasks. They also allowed managers to evaluate the productivity of the employees. Some project management tools also allowed companies to manage resources and ensure the project stayed within its budget. It also alerted management in case a task was not done properly. This allowed the company to implement measures to ensure the project gets back on track.
Increased Efficiency
Managers also used technology to improve productivity and efficiency at work. Business productivity software allowed them to monitor each employee's progress as they work towards completing a phase in the project. Aside from monitoring, managers can immediately intervene in the project if necessary.
Aside from managing projects, the introduction of HR recruitment software helped enhance the recruitment process for new employees. The human resources department saw an increase in the efficiency of its recruitment efforts since the department allowed monitoring of the system even while on the go.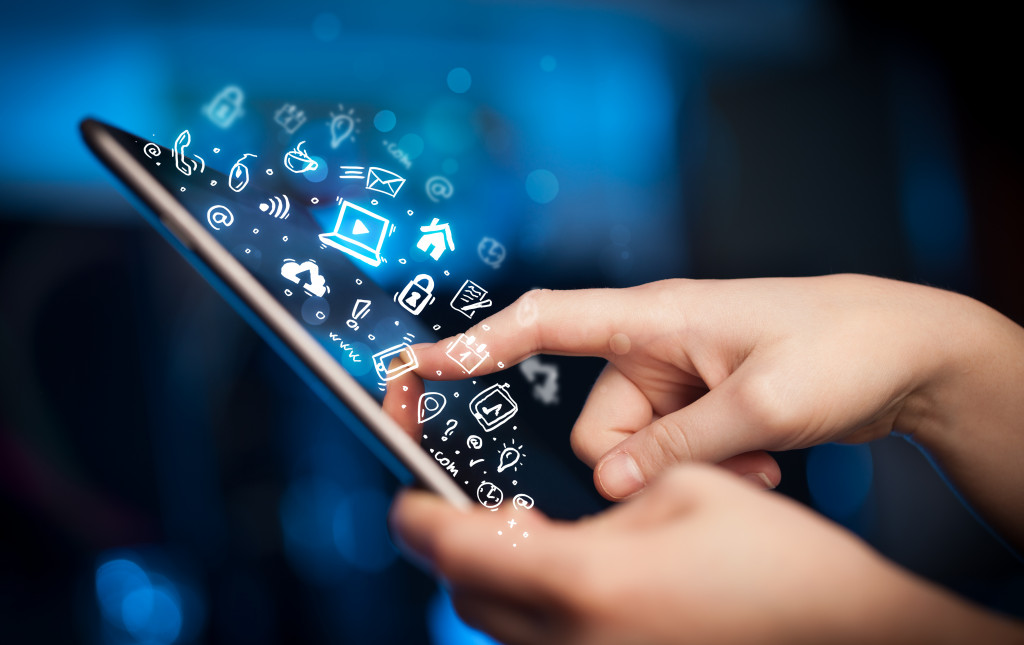 Efficient Cost Management
The current health crisis resulted in huge losses for many companies, and at this point, they aim to increase revenue and profitability. With this, many companies are using technology to improve cost management to reduce expenses.
Some companies use SaaS (software as a service) tools to automate some tasks and reduce instances of manual handling to prevent mistakes. These tools also allow the employees to focus on other tasks aimed at increasing revenue. It allows them to optimize their lime and reduce the time wasted on performing repetitive tasks.
Access to Online Marketplaces
When the pandemic started, many businesses shifted to online sales to connect with their customers. Even as they focused on individual customers at the start, online marketplaces opened many opportunities for companies since they allowed them to connect with other businesses and companies that needed their products and services.
These online marketplaces also allowed companies to connect with customers from other countries. They expanded the market of businesses to a global level and allowed them to grow faster. It also allowed them to connect with manufacturers to help them with their production at a lower cost.
Enhanced Security
Technology also helped companies ensure that their systems remained protected against unauthorized users. The latest developments in technology reduced instances of security breaches that plagued many businesses in the past. It also allowed companies to protect their database against hackers who aim to access and steal their customers' personal information. Updating their security protocols allowed them to ensure all the information remains safe.
Technology allowed companies to bounce back from the losses they incurred when the pandemic started. It continues to help companies as they focused on increasing revenue through better productivity.