Marker-Based AR, Marker-less AR and Projection-based AR are different types of augmented reality.
To experience AR, the user must have a camera device. Downloading specialized apps is not mandatory for all AR types.
AR benefits all businesses as it can engage the audience with the product, promote the brand effectively, and simplify the design process.
All types of AR pose an excellent entrepreneurial and startup field as the technologies are still developing.
An interactive experience, augmented reality (AR), is used to change the physical environment in real-time by introducing various digital information. That implies images, sounds, videos, animation, texts, filters or infographics that fit into the environment. There are different types of augmented reality featuring multiple options for users.
Many businesses benefit from AR, especially because it simplifies the UI/UX and offers various opportunities. This article will discuss what are the different types of augmented reality, how they work and more.
Types of Augmented Reality
The mobile AR market was worth $12.45 billion in 2022, and the AR market experienced notable growth in popularity. Different types of augmented reality can facilitate our daily lives and differ based on how they are used.
Marker-based AR
Marker-based AR uses distinguished markers like QR codes, images or other fiducial markers to initiate AR interaction. Using an AR application, users should scan the activation code with their camera, activating visual effects and triggering the augmented experience.
For example, to buy furniture for your home, use your smartphone to scan the environment. Then, choose a piece of furniture from the catalog, which will be positioned and scaled to ensure the accurate size and placement.
Markerless AR
Markerless AR is not dependent on physical markers but operates on GPS or other location-based data found in mobile devices. The AR can pin down the location and prepare for the virtual content based on information collected. It can operate on irregular surfaces, but recognizable features (textures, corners, objects) must be used to project reality. Otherwise, the accuracy of the content and quality of the image will not be satisfactory.
Around 45% of consumers show interest in AR because it saves them time, while others prefer it because of the special promotions and deals.
Projection-Based AR
Projection-based AR integrates digital data in real-time onto 2-dimensional surfaces like walls or floors. Projection-based AR is more of a hologram, meaning it cannot create a fully immersive setting. It relies on projectors and is mostly common in store openings,  runways, or other entertainment platforms where you can show holograms.
The projection setup is easy – install a projector on the ceiling and get holograms on the floor. For example, when a person walks in, the sensors will capture the changes and display the show immediately.
Mobile AR
Mobile AR allows users to take snapshots of enhanced environments using camera-equipped devices like smartphones and glasses.
Smartphone AR
Smartphone technology matches the AR requirements to successfully integrate digital content using the following:
GPS – allows AR to identify the surroundings and paste the virtual data onto real-world objects projected on the display.
Camera – allows the users to capture the world accurately and implement the AR seamlessly.
Touchscreen – allows the user to operate and play with the AR content they see on the screen.
Nowadays, many AR apps are available for smartphones, but the most popular app/game that introduced many people to AR was Pokemon Go. The game went viral within a month, raising $207 million, and recorded 500 million downloads in the first year.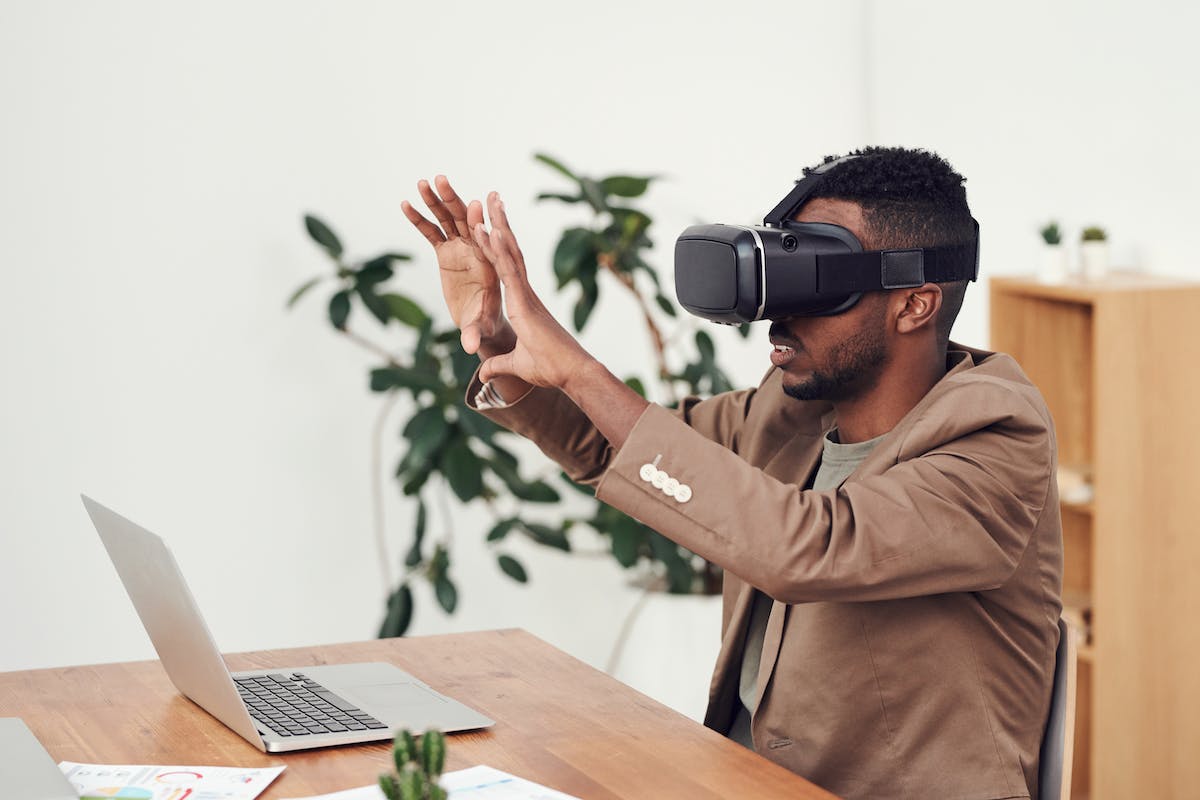 AR Glasses
AR glasses first appeared in the 1960s, and many advancements were made to reach a more sophisticated look and incorporate creative features. Nowadays, AR glasses include:
Sensors (lidar, cameras) to analyze and recognize surroundings and events
Software used to construct virtual maps based on sensor data
Location trackers to place objects in a physical environment
The current revenue for the AR glasses is over $6.5 billion, which is 3 times more than the revenue concluding 2021. On the other hand, experts predict that by 2026, the revenue of AR glasses will exceed $35 billion.
Web-Based AR
Web-based AR (Web AR) operates using WebGL, JavaScript, or WebXR libraries along with 8th wall or AR.js. Thanks to these technologies, the end-user experiences virtual digital content in the real world using their device with a browser and camera.
Web-Based AR Features
The reason web AR has grown in popularity is its simplicity, ease of use, and user-friendly interface. Compared to other AR types, Web AR spares users the need to download apps and waste time. All they have to do is access their browser.
Web AR has many convenient features, such as:
No need for native apps
Useful for marketing analysis
Efficiency and cost-effective service
Use of JavaScript, HTML, and CSS
User-friendly
Glitch-free experience
Cross-platform compatibility
Supported on iOS and Android devices
Examples and Use Cases
The implementation of Web AR is beneficial for many businesses from different industries, as explained below:
eCommerce and Retail: eCommerce stores can reduce return rates and increase conversion rates because customers can try out and view the products you're selling without waiting in lines.

Architecture: Architects can design models in real time, which is an excellent tool for renovation projects.
Art Galleries and Museums: Painters and artists can throw immersive exhibits with unlimited visitors, offering them the possibility to gain more visibility.
The impact of Web AR technology has a bright future, but so do the industries. For example, Khaite's, a fashion brand from New York, featured a Web AR campaign and increased sales by 400% and customer engagement by 4 minutes.
Spatial AR
Spatial Augmented Reality (SAR) seamlessly integrates digital content and the real world. Compared to video or optical see-through AR, spacial AR allows amazing FOVs (Field of Views) for multiple users without any requirements to access head or hand devices.
Spatial Computing
SAR's features unlock numerous possibilities for utilization in many fields, such as:
medical devices or devices for surgical operations
industrial and architectural devices
smart tables in the education system, etc.
The gaming industry is the most popular industry that leveled up the gaming experience with the implementation of AR. The Connect project focuses on upgrading the gaming experience of several retro games (Snake and Pacman), providing an entirely different gaming experience. The project aims to improve the design with projection mapping and allow multip-player features.
Impact on Digital Nomads
Being a digital nomad became a popular lifestyle after the pandemic. It allowed us to work remotely, attend Zoom meetings and shop online. Spatial AR can also significantly improve the entire remote work experience as it can be implemented in businesses. For example, international design businesses project their last product in 3D with all their employees, even on the other side of the globe. This reduces travel costs or other experiences for business trips.
Industrial AR
Industrial AR refers to integrating digital content in enterprise and industrial spaces via immersive technology and interactive methods that allow high visual projections.
Application of Industrial AR
The use of industrial AR in the field simplifies the entire workflow because it allows users to create, design and deliver projects in real-world work environments. The AR technology enables tracking step times and pointing out what caused possible defects through real-time operational metrics.
Startup Opportunities
Industrial AR is beneficial for established enterprises or businesses and startups and can be great for:
Projects
Product designs
Better management of company workflow
Exploring competitors and market
Finding data more efficiently, etc.
AR was widely adopted in many industries, including the automobile industry. BMW was among the first to use AR in 2010. Nowadays, it helps them match the lux aesthetics and showcase their models with the latest technology. As a result, the overall user experience increases and generates more money for the industry.
Entertainment and Gaming AR
AR is one of the best assets in the gaming and entertainment industry. It gives off a futuristic and modern effect that always leaves a big impression.
Augmented Reality Games
The popular game Pokemon Go is the epitome of AR in gaming. It managed to break records in revenue within a month, and we can denote the impact of implementing AR technology in gaming.  The game allows the player to search for Pokemon characters, Pikachu being the top character, by using their camera and moving around the area. The hype of this game encouraged the gaming industry to embrace AR and provide unique experiences.
AR in Entertainment
Including AR in many runways allows them to showcase designs and interact with visitors and other designers. Similarly, other entertainment industry sectors, such as music, concerts and live events are also on the list.
AR is also used at concerts, live events, sporting events and fairs. You may see the result of the game hovering in the middle of the game as a hologram or see an advertisement at fairs with an exhibition of the products. The AR in these events significantly engages the audience.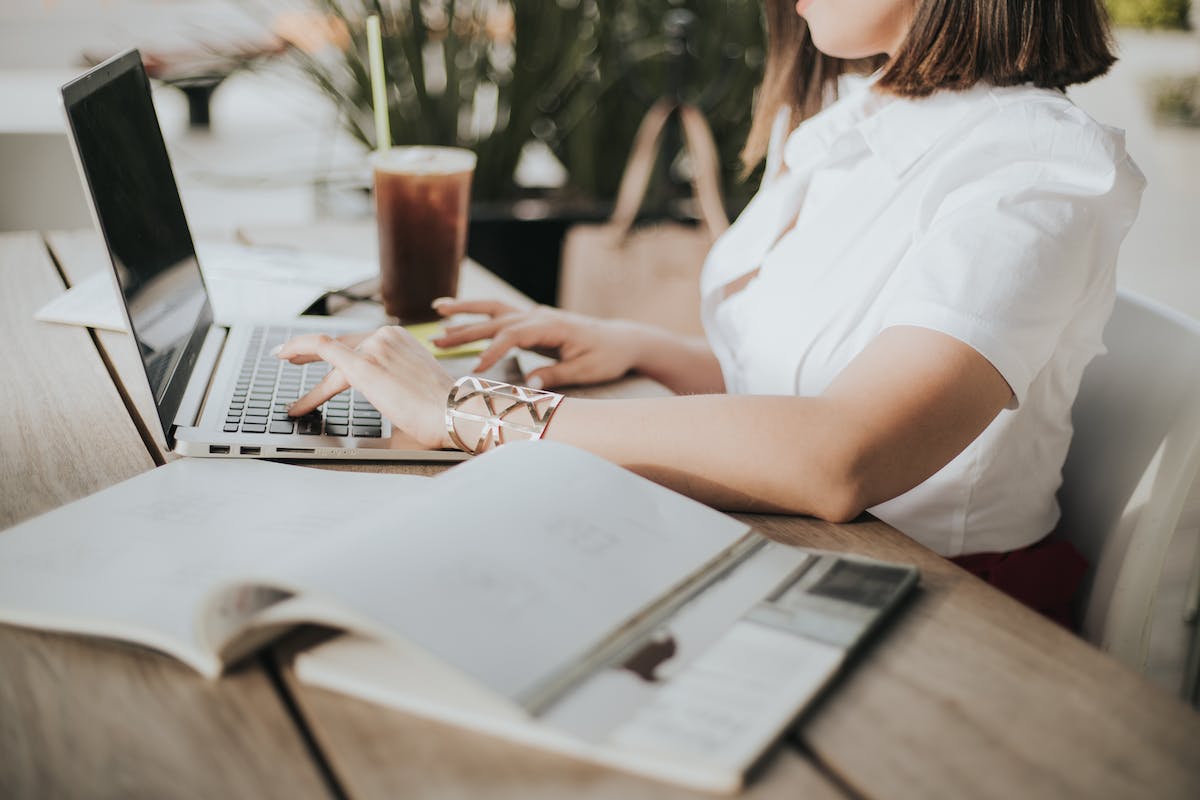 AR for Business and Entrepreneurship
Businesses in marketing and advertising campaigns widely use AR, but it is also used as a great entrepreneurial tool.
Marketing and Advertising
Businesses utilize AR in advertising to create conversions, drive sales, and boost revenue. For example, when promoting a new product advertised through AR, customers can see how the product fits into the environment or how it looks on them.
The IkeaApp was one of the most successful campaign stories that solved buyers' dilemmas of whether a piece fits into their space. Ikea enjoyed media headlines and saved a spot among the top 50 most innovative companies.
Entrepreneurial Opportunities
The AR market is expected to reach $1,188.98 billion by the end of 2023, with an expected CAGR of 40.34%. The technology is still in development, and all ideas and suggestions are welcome for revision, research, and creation. Metaverse is also one of the main collaborators of the industry that allows you to create digital content of all sorts.
The most popular augmented reality startups include the following:
CLO Virtual Fashion: Designs 3D garments that look like in real life. The company was founded in Seoul, South Korea in 2009.
UX3D: A German company founded in 2017 that offers GPU (graphic processing units) and other services for AI, XR, and eCommerce technologies.
MapsPeople: A company that creates SaaS indoor maps software that helps users navigate in big buildings or institutions.
Challenges and Future of AR
Augmented reality has a bright future but doesn't come without challenges.
Technical Challenges
Despite the popularity, benefits and hype around AR, the technology still faces various challenges:
Lack of development standards
Possibility of physical harm
Privacy and security
Privacy and security is the leading challenge. There is a lack of actual regulation with clear instructions for the parameters of use in augmented reality. Someone can take advantage of this lack and use it for fault intents.
Despite the significant technical challenges, the investments in this technology are going steady. Crunchbase reports an investment of $1.9 billion in venture capital in startups with AR and VR technology in the last quarter of 2021. The numbers only increased after Facebook announced Meta.
The Future of AR
The predictions for the future of this technology include advancements in AR glasses and reducing their costs. The possibility of combining AR technology with AI is also on the to-do list of AR developers. However, the main focus of the AR is the glasses. The design should be as sleek as the regular glasses but with more performance, such as allowing us to see virtual products in real life.
Conclusion
AR can be used in multiple industries and for multiple purposes. It helps to increase the engagement of the target audience with the products, brands, games, or events and generate more revenue than usual. We have witnessed many successful stories where AR was used, With Pokemon Go being among the most popular.
Whether it's mobile or web-based AR, marker-based, markerless, or projection-based, everyone should explore the diverse potential of AR. As a technology in development, AR offers endless entrepreneurial ideas to consider and explore. The future is coming faster than we expected, and it's prime time to sit down and explore the options.
Additional Resources