Home automation used to be a thing in futuristic TV shows or movies. But now, it has become a reality. There's a prediction that by 2025, there will be 478.2 million smart homes around the globe.
The love for smart technology, particularly smart home devices, can definitely be warranted. And to prove that, you should look no further than your own smartphone. Before, cellular phones could only be used to call and text someone. Now, phones are so smart that they can be used to turn on or off other smart devices at home. They can also be used to navigate anywhere, track one's physical activity, and so on.
One selling point of smart devices is convenience. When all your smart devices are connected through the internet, you can easily control these devices through your phone or a smart speaker, such as Alexa and Google Home.
Privacy Risks
Creative brand designers do their best to make attractive visual content to promote smart devices. They also make eye-catching infographics to educate users about the advantages of smart devices and how to set them up properly.
But just knowing how to use smart devices is not enough. You also need to know how to protect yourself from privacy risks to which these devices are vulnerable. For instance, all smart devices are connected to the internet. Malicious parties may infiltrate your network if you don't know how to secure it effectively.
If other people get into your network, they might steal your personal information and use it for illegal endeavors, such as identity theft.
Device Hijacking
There's also the risk of device hijacking if your smart home network is not secure. And when an attacker assumes control of your devices, they have the power to taunt you.
For example, in 2019, an incident occurred where someone hijacked a security camera in an 8-year-old girl's bedroom and harassed her. It's difficult to even imagine what that outsider has done besides taunting the child while they were controlling the home's security camera.
Another possible outcome of device hijacking is putting a virus in the network and ultimately making smart devices malfunction. This is what happened when a researcher tried to hack their own smart coffee machine and attack it using ransomware.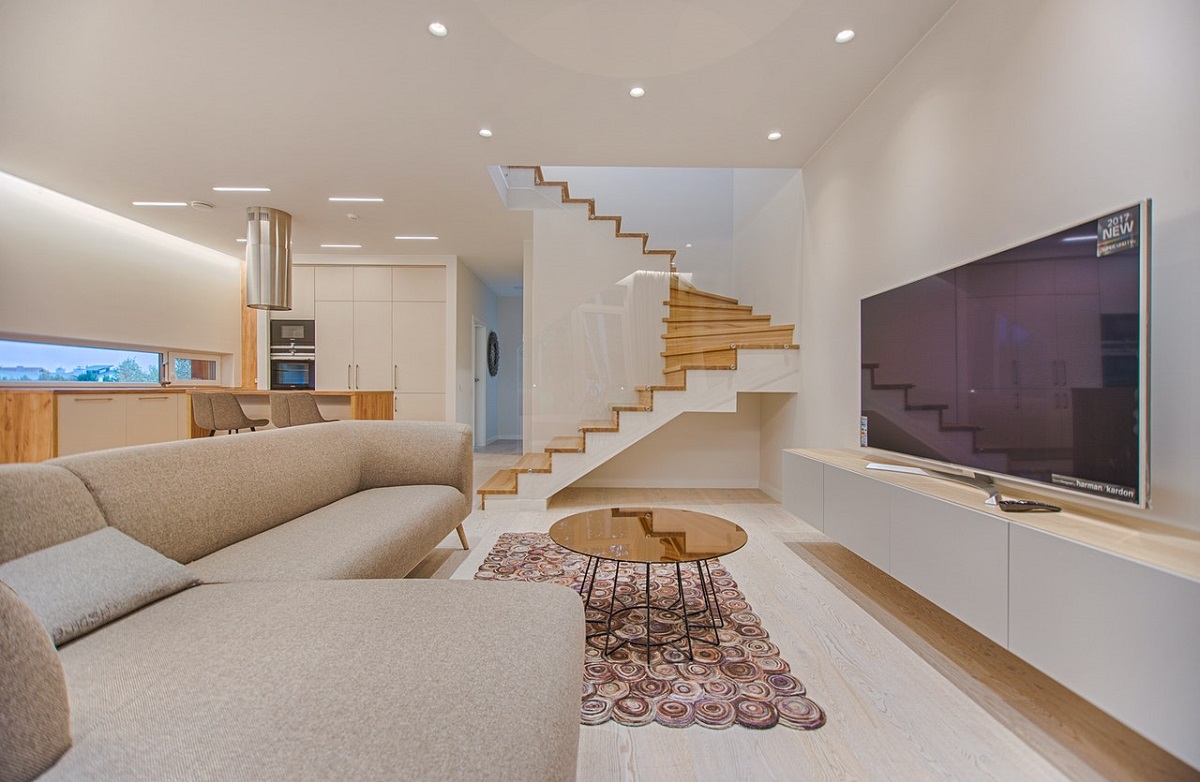 Huge Upfront Cost
To convert your home into a smart home, you'll need to purchase several devices. The most basic and affordable ones you can get are the following: a smart speaker, smart lights, a Wi-Fi light switch, and a smart plug. Other devices, mostly appliances, will be much pricier. They usually go for a couple of hundreds or higher. Some examples include a smart refrigerator, smart thermostat, smart TV, robot vacuum, and many more.
Depending on the size of your home and the number of devices you want to acquire, you are likely to spend thousands of dollars, including the installation for certain devices.
Also, the expected savings from using smart tech in the long term is still questionable. If you choose to acquire several smart devices for your home, you probably won't get your return on investment until after several years. You also need to be using these devices frequently to get your money's worth.
Promotes Laziness and Dependence
There's a long-standing argument on whether technology makes people lazy. In the case of smart tech, it may make people lazier than usual.
With smart technology, you can control your devices using your voice or by clicking a few buttons on your smartphone. You don't have to stand up to turn off your light. If you need to adjust your thermostat but you're on the other side of your house, you can control the temperature remotely instead of walking to the thermostat.
There's also the argument that technology makes people less independent. For example, in the past, drivers memorized their routes so that they could go around without losing their way. But now, some drivers can't go to their destinations without using their GPS.
Smart tech makes doing things more convenient. Sometimes, you can get too busy to move around. So being able to control things remotely is helpful. But if you don't regulate your use of your smart devices, your laziness and technology dependence can negatively affect you in one way or another.
Everything has its pros and cons. A smart home can make your life easier. But its risks can't and shouldn't be ignored. You need to understand the problems that come with converting your home into a smart home to make a wise decision on whether to push through with it.