Online presence is becoming increasingly crucial for businesses these days. With more and more customers turning to the internet to find products and services, having an online presence can make a huge difference in how successful a business is. In fact, according to a survey by Clutch, 97% of consumers use the internet when researching local goods and services, making it essential for businesses to establish an online presence.
This online presence can take many forms – from having a website or landing page to joining social media platforms such as Facebook and Twitter or advertising on Google AdWords or other search engines. An effective strategy can make all the difference in reaching potential customers and driving sales.
For instance, according to research by Constant Contact, companies with active email marketing campaigns see an average return on investment (ROI) of over $40 for every dollar spent on email marketing. This shows just how powerful having an effective online presence can be for businesses! And with the right strategy in place, this number could even be higher. Here are a few methods to prioritize your efforts.
SEO
Search engine optimization (SEO) is critical for businesses looking to build a solid online presence. SEO is optimizing a website or page to achieve higher rankings on search engine result pages (SERPs). By improving the visibility of a website or page, SEO helps businesses reach more potential customers and increase their sales.
There are various techniques used for SEO, such as keyword research, content optimization, link building, and technical optimization. These techniques help ensure a website is optimized and visible to search engine spiders. SEO also ensures that webpages are appropriately indexed by search engines, making it easier for customers to find what they want.
Core web vitals consultation services are essential for any business looking to optimize its online presence with SEO. Core web vitals are metrics used by Google to measure user experience on websites and determine how well those sites rank in SERPs. Core web vitals include metrics like loading performance, interactivity speed, and visual stability. Consulting services can help businesses understand these metrics and adjust their websites to achieve better rankings on SERPs.
Social Media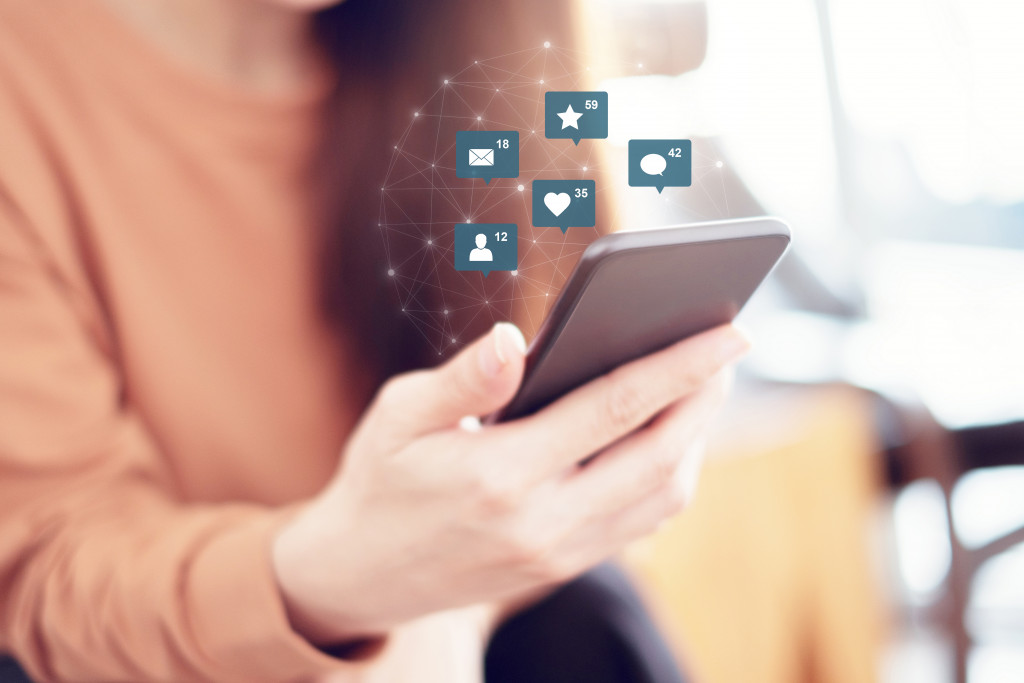 In today's world, having a presence on social media platforms is essential for businesses. Social media can help companies to reach more potential customers, build relationships with existing customers, and create brand awareness. It also provides an opportunity to engage with customers in real-time and get feedback about products and services.
You can use social media platforms such as Facebook, Twitter, Instagram, LinkedIn, and YouTube to promote content and share updates about a business. Businesses should use these channels to post regular updates about their products or services, offers or discounts, and other relevant information that could attract potential customers.
Social media platforms host over 4.7 billion users, making them an invaluable tool for businesses looking to reach more customers.
Content Marketing
Content marketing is one of the critical elements for building a solid online presence. Content marketing involves creating and distributing content, such as blogs, videos, infographics, podcasts, etc., to engage with potential customers and build trust. Publishing high-quality content regularly helps businesses gain authority and build customer relationships.
Content marketing can also help businesses generate organic traffic from search engine result pages (SERPs). Companies can improve their rankings on SERPs and increase website visibility by optimizing content with relevant keywords and including internal links to other related pages on the website. Content marketing can also help drive leads and sales by providing valuable information to potential customers.
You can use visual content like videos and infographics to capture the attention of potential customers. Videos are particularly effective in creating engaging content that can help build customer relationships and establish trust.
Email Marketing
Email marketing is one of the most effective ways to build an online presence. Businesses can nurture relationships and drive sales by sending relevant, personalized emails to potential customers.
In addition to email campaigns, you can also use automated emails, such as welcome emails and thank-you notes, to engage prospects and customers further. Automated emails make it easy for businesses to stay in touch with their customers without manually sending each email. There will be fewer chances of mistakes and more opportunities to increase sales.
Final Thoughts
These are just a few strategies businesses can use to establish an online presence. An adequate system is essential for any business looking to succeed in today's digital world. Companies can reach more potential customers and drive sales by utilizing search engine optimization, social media, content marketing, and email campaigns. An effective online presence can make all the difference in business success!