While most people often look at real estate to secure their future, others see it as an excellent investment option. Not only does it generate passive income, but an ideal real estate investment also increases its value over time.
Yet, to build your wealth, you first need to learn how to invest in real estate. Everyone knows that buying a property can be expensive. Not only do you need to come up with a significant amount of funds upfront, but you need to think about the maintenance costs, too. So, to help you with it, here are some of the things you need to know when investing in real estate:
Carefully plan your expenses
When buying a real estate property as an investment, you first need to consider the various fees and taxes that come with buying a property. Remember that besides paying for the maintenance, you also need to think about the taxes and repairs. That's why most people who want to buy an investment real estate property choose to work with a rental company. That's because they can have them manage various tasks such as rent collection and repairs.
Compute your monthly payment
Various factors can affect your monthly home loan payments. Besides the down payment and finding the best mortgage loan rates, loan terms and homeowners' insurance can also affect your monthly mortgage payments. If you think about it, there are times when renters can have high turnover. Yet, you can't rely on it the entire time.
That's why it's essential always better to save a part of your money to cover at least two months of your mortgage payments. There are various apps such as loan calculators that can help you compute your monthly home loan payments to help you with your budgeting.
Check the property's location
One of the most crucial aspects of any real estate investment is the location. That's why most people would say that location is king when looking for property investment. So, look at the amenities and see if there are any scenic views near the property. You can also check its proximity to the markets and transport hubs to make it ideal for renters or for those who may want to buy your house in the future.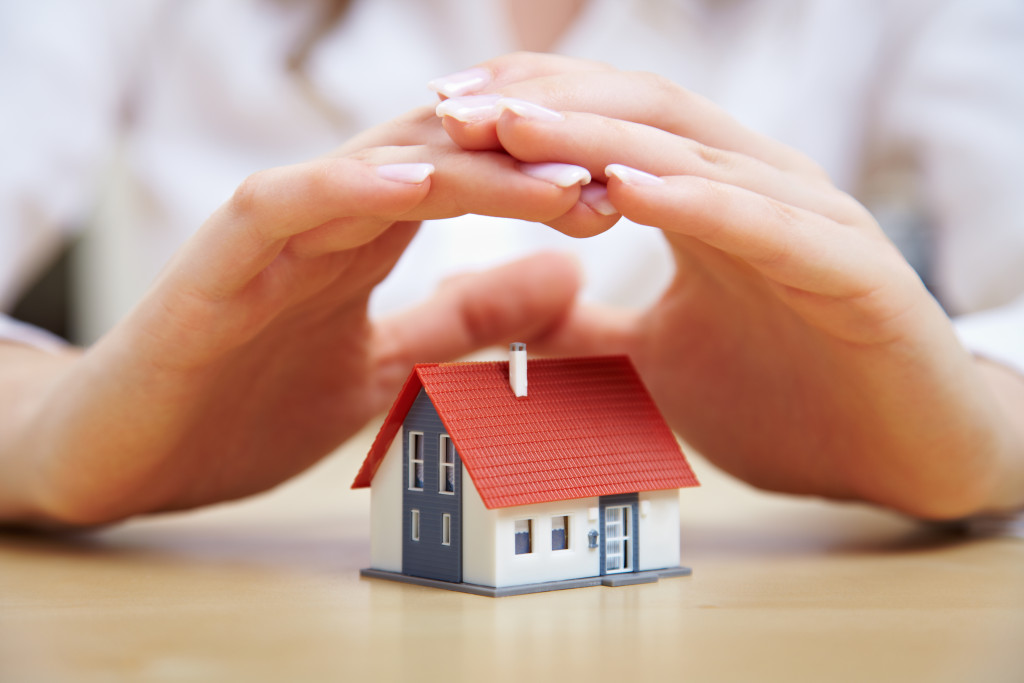 Thoroughly research about the property
If you're planning to buy a real estate property and then plan to sell it in the future, it's best to research the land deed as early as possible. It's advisable to learn about any road projects near the property you purchased and think about how it'll affect its value. Also, it's best to consider other factors such as the neighborhood and other variables that might affect the property value. Once you've performed thorough research, you can make the right decisions when buying an investment.
Check the roofline
Although it may seem mundane, the roofline plays a crucial role in assessing the property structure. That's why it's highly advisable to check the roofline to see if the house is sturdy enough to withstand almost any weather condition. Forbes Magazine says that looking at the roofline can give you an idea of the house's aesthetics and soundness. Even more, you'll also have a better idea if the roofline drains properly or not.
Start with something affordable
You don't need to buy something expensive when starting an investment. A couple of real estate investors start with a duplex, then rent out the other and live in one unit. Doing so is a practical way to get an idea of what it's like to own an investment property without breaking the bank. Also, when trying to plan your budget, it's essential to make sure that you have more than enough balance to cover a month of your mortgage payments and still live comfortably without relying too much on the extra rent payments that you might receive.
Get an idea of the property's condition
The property's condition and how presentable it often affects whether you can buy the property at a discount or not. So, if you notice that the property doesn't have any photos online, it's most likely that it has less than ideal curb appeal. At the same time, it also means that there's a chance that you can get the property at a lower price.
Real estate can help diversify your portfolio. Since real estate has a relatively low correlation with other primary assets, its value won't affect even when the stocks are low. But like any other form of investment, it's essential to consider various factors before investing in a property. Doing so will help make it easier to get a higher return on investments in a couple of years.