Bakers are limited only by their equipment. While you can make do with what you already have when making a cake or two or maybe even a few dozen cupcakes — once you hit it big, you'll soon find them lacking. Every serious baking business needs upgrades — especially when you'll be dealing with hundreds of clients a month.
Heavy Duty Mixers
It's time to give your stand-in mixer an upgrade. Larger orders will require larger mixes — so switch to a higher-powered mixer with a 7-8 quart capacity. More power allows you to work with denser mixes while also shortening your prep time. You can also opt to add another mixer — however, using a second mixer isn't advisable as it could alter the consistency of your products.
Large Capacity Ovens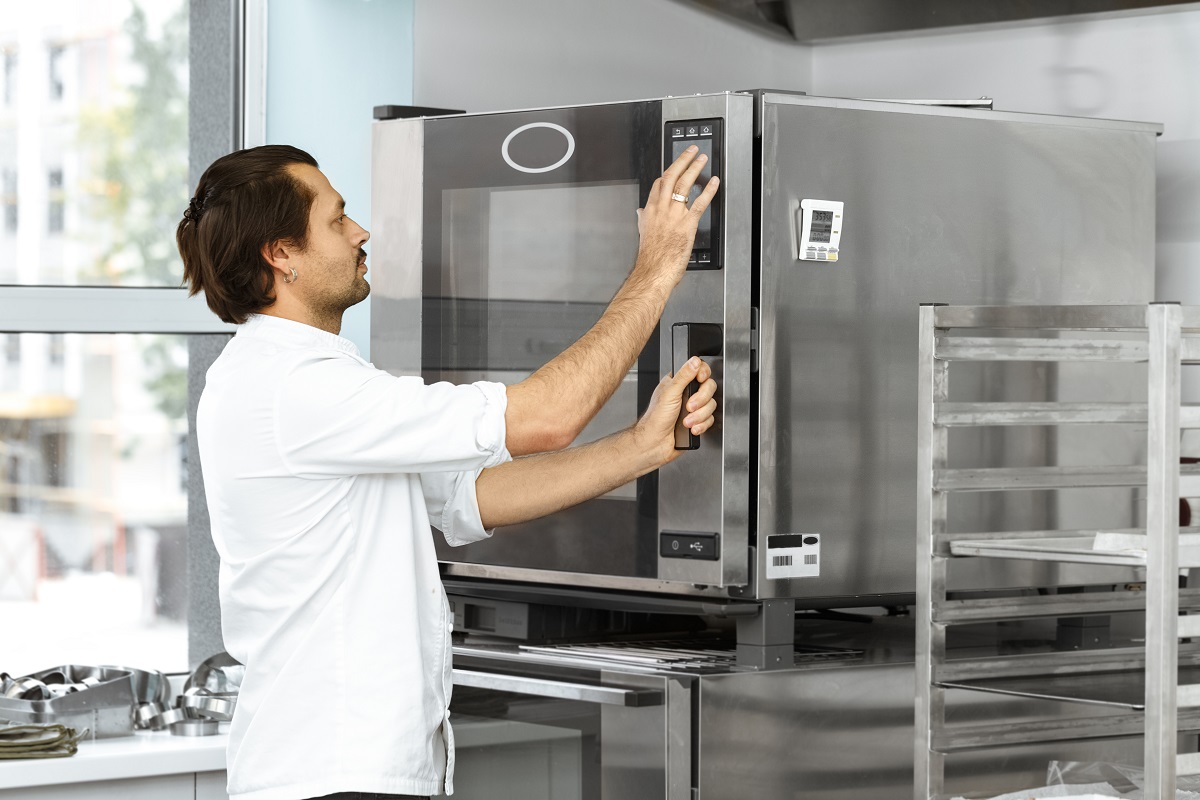 Cakes are getting larger and larger and you'll need to fit them in the oven if you want to cater to the fanciest of weddings. 5-tier wedding cakes can have bases wider than 16 inches — so you'll need an oven that has enough space (preferably wider than 20 inches). Bigger ovens also allow you to make large batches of cupcakes. Baking them all at once saves you time and maintains the consistency of your cupcakes.
A Fondant Sheeter
If you've seen at least one episode of cake boss, you know that a fondant sheeter is essential to their operations. Fondant is very difficult to work with — especially if you're making it from scratch. A fondant sheeter or presser can save you hours of intense labor and save you from the pain of aching joints. Using a sheeter also ensures your fondant is the same thickness. It makes it easier to wrap a cake as well as minimizing the chances of cracks and tears.
Batter Depositors
It takes half a minute to frost a single cupcake — not to mention the time it takes to fill or replace a piping bag. Once your cupcake orders number in the hundreds, you'll be running out of time and energy before you're done. Filling machines and batter depositors are excellent options for bakers. You can load all the required icing at once and automatically ice multiple cupcakes at the same time.
Filling machines are accurate to a tee — guaranteeing your cupcakes will have a uniform appearance and not a drop of batter or icing will be wasted. A single machine has the capacity to ice hundreds — if not thousands — of cupcakes a day. It can be a bit pricey, but you'll avoid the need to hire a few extra hands just for cupcakes.
A Walk-in Freezer
Your cakes and cupcakes need to be kept cold. Your run-of-the-mill appliances might not cut it — especially volume-wise. You'll need space for the biggest of your cakes or large orders of cupcakes. A walk-in freezer allows you to store a finished tiered cake as is — instead of storing it piece by piece. You can also keep a larger stock of the ingredients you need for your day-to-day operations.
Once you've mastered your craft, you'll need to pick up the pace. Your usual setup won't be enough to handle a deluge of clients. You can either hire a few hands or invest in specialized equipment.