With internet adoption and technological advancements, eCommerce is today's go-to commerce model. According to 2020 data, retail sales in this sector reached $4.2 trillion in the U.S. alone. The benefits of eCommerce are also evident; businesses can reach a larger audience with little overhead cost. However, reaping these benefits takes time, effort, and the right strategies. Here are some tips on how to sustain your eCommerce business.
Create a user-friendly website
To succeed in eCommerce, you first need to build a strong foundation by creating a user-friendly website or online store. Your site should be easy to navigate and offer a seamless user experience. It should also be optimized for search engines so potential customers can easily find you.
In addition, your website should be mobile-friendly as more and more people are shopping on their smartphones. In fact, data shows that 75% of consumers are more likely to buy from a mobile-friendly site. You're missing out on a huge opportunity if your website is not mobile-optimized. So, make sure to address this issue as soon as possible.
When you have a well-designed website, it will be much easier to convert visitors into customers. This strategy can help sustain your eCommerce business in the long run.
Invest in digital marketing
To drive traffic to your website, you need to invest in digital marketing. It will help you reach your target audience and convert them into customers. You can use many digital marketing channels, including search engine optimization (SEO), content marketing, social media marketing, email marketing, and pay-per-click (PPC) advertising.
It would help if you also focused on building brand awareness as it can help you stand out from the competition. Make sure to create high-quality content that is relevant to your target audience. You can use various content formats, such as blog posts, infographics, videos, and podcasts.
In addition, you should also establish a solid social media presence. Platforms like Facebook, Twitter, and Instagram can help you connect with potential customers and promote your products or services.
Digital marketing is essential to keep your eCommerce business afloat in today's competitive landscape. So, don't hesitate to invest in it and create a solid marketing strategy. It can help you drive traffic to your website and generate more sales.
Have a customer-centric approach
You need a customer-centric approach if you want to sustain your eCommerce business. That means you should focus on providing an excellent customer experience at every touchpoint. From when a customer visits your website to when they receive their order, you must ensure they're happy with your service.
One way to improve the customer experience is by offering fast and free shipping. Data shows that free shipping is one of the most important factors when people are shopping online. According to a survey, 12% of consumers are willing to wait longer for delivery if it's free. So, if you're not offering free shipping, now is the time to start. And if you can't offer free shipping, at least ensure your delivery is fast.
Nonetheless, what matters most is how you handle customer service. By doing so, you can provide the best possible customer experience and make the most of your eCommerce business.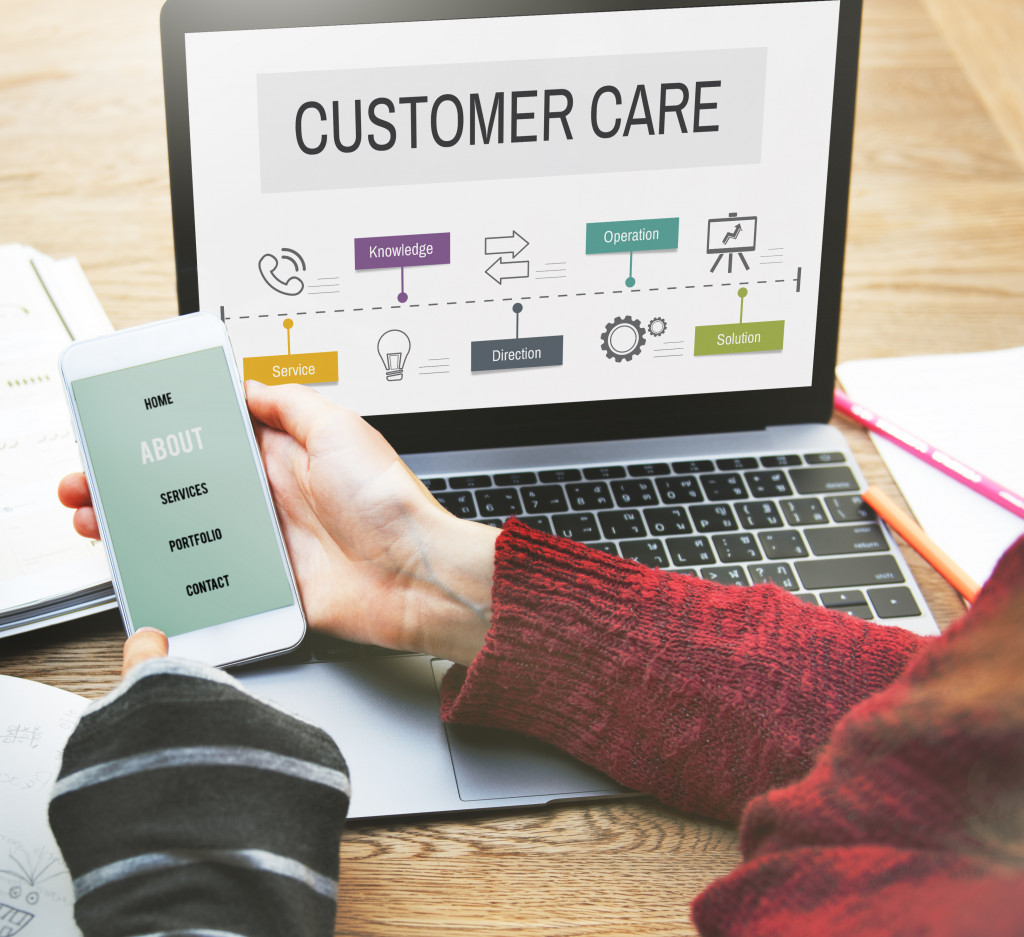 Update your web database
Of course, there's a consistent demand for new and innovative products. That means you must keep your web database updated with the latest market data. This way, when customers visit your site, they can find what they're looking for. Also, by updating your web database, you can keep track of the latest trends in the market.
Many eCommerce businesses today use SQL to manage their web databases. SQL, or Structured Query Language, is a powerful programming language that helps you store, retrieve, and update data in your database. If your SQL is not well optimized, it can impact your website's performance. So, an expert SQL server performance tuning is a significant aspect to consider. By keeping your web database updated, you can ensure that your eCommerce business is running smoothly. It will also help you provide a better experience for your customers.
Doing so will help you identify new opportunities and make necessary changes to keep your eCommerce business at the forefront. With an updated web database, you can keep your customers happy and coming back for more.
Running an eCommerce business today can be challenging, but it's definitely worth it. With the above best practices, you can ensure that your business is sustainable in the long run. So, don't hesitate to keep the above points in mind and implement them in your business. Doing so will help you take your business to new heights.