The COVID-19 pandemic is brutal in so many ways. For US healthcare, it revealed the elephant in the room: a fractured system, a critical shortage of health workers, and many healthcare facilities unfit to handle major disasters like this health crisis.
On the other hand, the lessons may eventually help push healthcare toward the right direction, so it can be better prepared in saving lives. These include possible changes in hospital design.
Flexibility Is Necessary
As the United States faced wave after wave of COVID-19 patients, many hospitals realized one thing: despite the advances in technology and the available space, they don't have enough equipment and supplies to meet the needs of these individuals.
Many hospitals reached a critical level in healthcare capacity. A good number might have died without receiving adequate or any treatment. Several patients opted to avoid getting treatment to avoid dealing with a crowd.
Non-COVID patients also became collateral damage to the situation. A recent study in Lancet revealed that the United States had over a million backlogs of spinal and joint surgeries. It might take until mid-2022 to clear all of them (that is, until the country will experience another surge of cases).
Thus, one of the biggest lessons for healthcare facilities these days is flexibility. Companies like Lakeside Manufacturing have been investing in mobile pieces of equipment from medical to utility carts, so they're easier to move across rooms and repurposed. Some firms can also modify or customize these supplies for better cost-effectiveness.
Healthcare facilities are also taking inspiration from Chicago's Rush University Medical Center. The building, which included a butterfly-shaped facility called the Tower, was built purposely to help fight an epidemic or other similar events.
Officially opened in 2012, the facility heeded to the lessons of the previous health crises that involved anthrax and SARS. One of the essential features of the building includes over 50 treatment bays that the administration can expand to twice the capacity to accommodate more patients.
The hospital can also convert the main lobby into additional spaces for beds separated by panels. It is also capable of isolating not just rooms but sections of the hospitals to reduce or prevent the spread of infection.
On the other hand, the rooms sport frosted blinds that boost both aesthetics and safety since units can forego curtains that may also harbor pathogens. Moreover, beds are customizable to sleep patients of various sizes or heights. Patients can use the intercom to communicate with doctors and nurses fast with less physical interaction.
Another hospital that used a more flexible design, especially during the COVID-19 pandemic, is the Strawberry Hill Behavioral Hospital in Kansas. Spanning over 100,000 square feet, the facility sits on a converted unused government office building.
One of the layout highlights is its modular units. Single ones may be rearranged so that they can accommodate up to three more beds separated by cross-corridor doors to ensure that infection doesn't spread in other areas.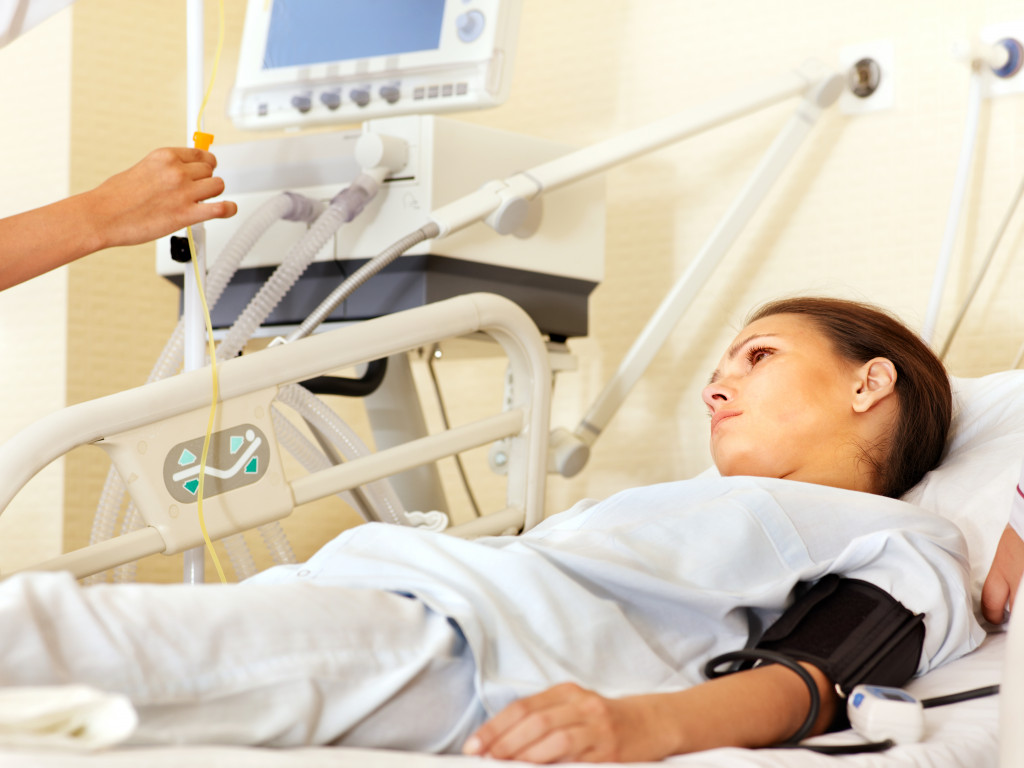 The Growth of Micro Hospitals
The COVID-19 pandemic also stressed the lack of enough healthcare facilities in more remote and rural areas as well as the need to have a separate space for other healthcare services, such as outpatient and urgent care.
When the cases were unusually high, many patients shifted to telemedicine to receive healthcare support. However, for others, this may not be sufficient. Some still prefer a more personal touch or one-on-one interaction. Others may still need to see a doctor for further evaluation and concrete diagnoses.
Many experts, therefore, believe that one of the possibly growing trends post-pandemic is the construction of micro hospitals. As their name suggests, these buildings are small-scale versions of a regular hospital. Usually, they have no more than 20 beds, and patients don't stay long. However, they may still be equipped to perform complex procedures, including surgeries.
Micro hospitals offer two huge advantages, particularly in relation to pandemic or outbreak control. One, these facilities are closer to the neighborhood. This means that patients are more likely to receive treatment more quickly.
Second, micro hospitals can ease the burden of big ones as they may accommodate less severe or non-infectious conditions or patients.
Further, because of their size, these facilities are much easier to manage, cheaper to run and maintain, and may be designed to fit the needs of the community. For example, if the population in the area is aging, it may focus more on adding more beds or offering more geriatric-related services.
When it comes to hospital design, nothing will be the same after the pandemic. It may be for the good of all, though, as these changes may hopefully make the healthcare system more prepared to tackle a similar problem in the future.