These days, most housing units have their own garage. Experts estimate that 63% of housing units have garages. But while this may be a common feature in many homes, not all homeowners take much notice of their garage. For some, it's just an extra space in the house where they can store their car or some tools.
But your garage can be so much more than that. With a few simple upgrades, you can turn your garage into a more modern-looking space. Here are four garage technologies that will help you do just that.
1. Automatic Garage Door Opener
One of the simplest yet most effective ways to modernize your garage is to install an automatic garage door opener. Before, homeowners had to manually open and close their garage doors whenever they wanted to use their cars. This was not only inconvenient but also unsafe, especially if you have young children in the house.
Now, there are automatic garage door openers that you can control using a remote control or even your smartphone. Some models even come with voice control, so you can open or close your garage door by saying the right command. This is a great way to add an extra layer of security and convenience to your home.
When choosing a garage door opener, pick one that's compatible with your existing garage door. Consider the strength of the opener, as well as the security features it offers. It would be best if your licensed supplier also provides garage door repair services and can even install the opener for you. This way, you can get all your garage door needs without looking elsewhere. Make sure you research to find the best service provider in your area.
2. Smart/Eco-Friendly Garage Lighting
Is your garage still rocking that lone lightbulb hanging from the ceiling? If so, then it's time for an upgrade. These days, you can find all sorts of smart lighting solutions to help you get better illumination in your garage.
One popular option is to install LED lights. These are more energy-efficient than traditional lightbulbs and can last up to 50,000 hours. That's around five years of use if you leave your lights on for 6 hours daily. You can also find LED lights in different colors and lighting fixtures in varying designs. This way, you can create the perfect atmosphere in your garage, whether working on a project or relaxing.
If you tend to leave your garage door open or want to ensure the space stays well-lit whenever necessary, consider buying motion-activated lights. These will automatically turn on when they sense movement, so you don't have to worry about forgetting to turn the lights on. This is also a great way to deter burglars, as a well-lit garage is less likely to be targeted by criminals.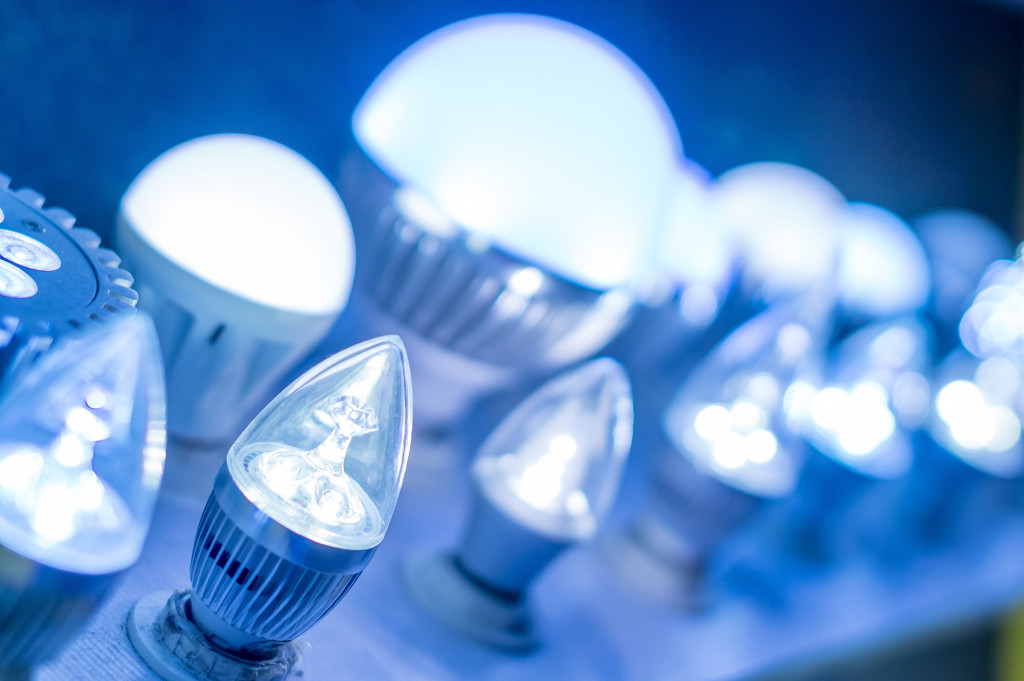 Don't forget about solar lighting. These are environmentally friendly and can help you save on your energy bills. Make sure to pick a spot in your garage that gets plenty of sunlight during the day so your lights can recharge properly.
3. Heated floors
Is your garage freezing during winter months, but do you feel like you will be spending more time in there despite the chilly weather? If so, then you may want to consider heated floors.
Heated floors are a luxury, but they are a worthy investment if you use your garage more often than usual during winter. You could be turning the space into your home office, workshop, or gym, and you want to make sure you're comfortable while working or working out.
Two main types of floor heating systems are radiant and forced air. Radiant floor heating heats up the floor by circulating hot water through pipes, while forced air uses electric coils to generate heat. Radiant floor heating is more efficient but more expensive, while forced air is less expensive but not as efficient. In the end, what matters is you find a system that can adequately heat up your garage according to your needs and budget.
4. Electric Vehicle Charging Stations
These days, more consumers are investing in electric cars due to their promise of lower carbon emissions. Experts estimate almost a million electric vehicles will join the global fleet. If you, too, have your own electric car, then it only makes sense to invest in an EV charging station.
Usually mounted at the wall, EV charging stations come in 3 Levels. You might want to consider installing a Level 2 charger if you are always on the go.
Level 1 chargers can take up to 20 hours to charge a car fully. Meanwhile, Level 2 chargers can fully charge a vehicle in 4-6 hours. As for Level 3, it can fully charge a car in just 30 minutes. Not all homes have a special direct-current fast charger that Level 3 chargers need, so you may need to consult an electrician before installing this.
Installing an EV charging station is good for the environment. It can also be a selling point if you ever decide to put your house on the market. This is a great way to ensure your electric car is always ready to go without worrying about finding a public charging station.
If you're looking for ways to modernize your garage, these four technologies are great places to start. Automatic garage door openers, smart/eco-friendly lighting, heated floors, and electric vehicle charging stations are all great ways to make your garage more comfortable and functional. Not to mention, these upgrades can also add value to your home once you decide to sell.