The mobile phone is one of the most revolutionary inventions of all time. It has helped change how we shop, order takeout, communicate with loved ones, and run a business. The phone can do plenty more things, but we can consider them all simple tasks. However, you might feel surprised to find out that it can do so much more for us.
The mobile phone has transitioned its usefulness to tasks that people consider essential. Improving navigation and entertainment might fall along those lines, but there are more that people think are too important to do on the phone.
Paying the Bills
Many people might think that being able to pay their bills is something that the mobile phone cannot do. Most people rely on their desktop or laptop to do this kind of stuff. You can pay all your bills from your phone. You don't even have to go to the bank and wait in line!
All you need is an app that can help you with online banking. Some banks have an app that people can use to pay their bills. They need to open the app, log in, select the statement they want to pay, and enter the amount. The app will then show them how much money they have in their account and how much they have to pay.
Paying bills from your phone is safe and secure. The app will use the same encryption that the website uses. It means that your information is just as safe on your phone as it is on your computer.
Getting a Loan
It can be easy for people to get a loan for something as big as a mortgage through their phone. They can connect with mortgage lenders who will be able to help them out. Getting a loan is much easier when you do it through the phone, and people will be able to get the money they need in no time at all.
There are other types of loans that people can get using their phones. They can get a loan for a car, for example, or a vacation. The process is just as easy as getting a loan for a mortgage.
People will need to find a lender who offers the type of loan they want. They will then need to provide personal information, such as their name and contact information. The lender will then be able to contact them and help them get the money they need.
Telehealth Consultation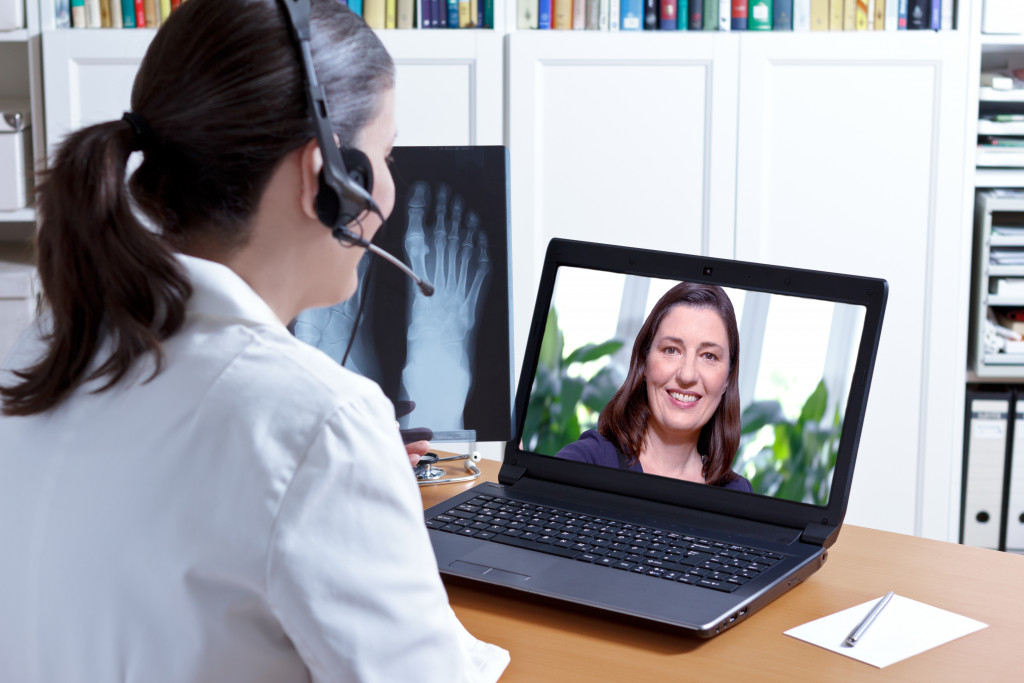 The mobile phone has helped change the way we do many things, including how we take care of our health. There are now telehealth consultations that we can use to take care of our health.
It means that we no longer have to go to the hospital to see a doctor. We can now talk to a doctor from the comfort of our own homes. It is an excellent option for people who are not feeling well and do not want to leave their house.
It is also an excellent option for people who live in rural areas and do not have access to a doctor. They can now talk to a doctor from anywhere in the world.
The telehealth consultation works just like a regular doctor's appointment. The patient will need to provide their symptoms, and the doctor will be able to diagnose them. The doctor can then prescribe medication or suggest a course of treatment.
Making an Insurance Claim
Making an insurance claim is another task that people can do on their phones. It is much easier to do it this way, and people will not have to wait on the phone for a long time.
People will need to download the app for their insurance company. They will then need to log in and select the type of claim they want to make. They will need to enter their personal information and the accident details. The insurance company will then be able to process the claim and get the money to the person who needs it.
Filing Taxes
Filing taxes is becoming easier and easier because people can do it on their phones. All they need is an app that will allow them to do their taxes. The app will ask them for information about their income and expenses. It will then be able to tell them how much money they need to pay in taxes.
The app will also show them which deductions they can claim. It is a huge help, especially for people unfamiliar with the tax system.
People can use the app to file their taxes in minutes. They do not have to go through the hassle of filling out paperwork or going to an accountant.
The app is safe and secure, and it will not share the person's information with anyone. The person's data is encrypted, and it will be safe from hackers.
You can do many other things on your phone, but these are some of the most important. Advancements in technology have allowed us to do more with our phones than ever before. Who knows what the future holds for our beloved mobile devices?