The Internet of Things has become a huge sensation in the business world. It is being lauded by businesses worldwide for the ease, advantages, and value it brings. Most significantly, it is also the next big thing for small business owners. This is because technology has enabled higher production at cheaper costs. Today, it's no surprise that people flock to the start-up culture with the hopes of making it into the unicorn category. If your company is one of these, be prepared to be intelligent, quick, and adaptive with the technological solutions that lead to more cost-efficient operations discussed below.
Online Marketing
Thanks to the internet, there is no need to spend large sums of money on advertising tactics that provide no data for analysis, such as billboards. However, with digitalized business advertising, you can now obtain all the necessary metrics. The only requirement is that your company should have an online presence, such as websites, and access to online tools, like Google Analytics.
Once you have the requirements, you can create bespoke campaigns tailored to your needs and budget. When the campaigns are live, you can see how many people saw your ads, how many people clicked on them, how many people completed your goals, such as filling a lead form or making a purchase, and more. Once you understand the analytics, you can then determine what works best for your company and what does not. This will allow you to modify the strategies of your campaigns to make them more effective.
You save substantial money via modern means of advertising since they are cheaper than the conventional means. However, if you are inexperienced with internet marketing tactics, you may wind up losing money. To avoid this, you may seek the assistance of competent and experienced digital marketing service providers. They will assist you in making the most use of your campaign budget and create a global presence. For instance, a small start-up running in Singapore can onboard global clients. You may have to compensate them, but in the end, you will have a larger reach and the potential to attract more consumers, which would not be feasible with typical advertising techniques.
Cloud Computing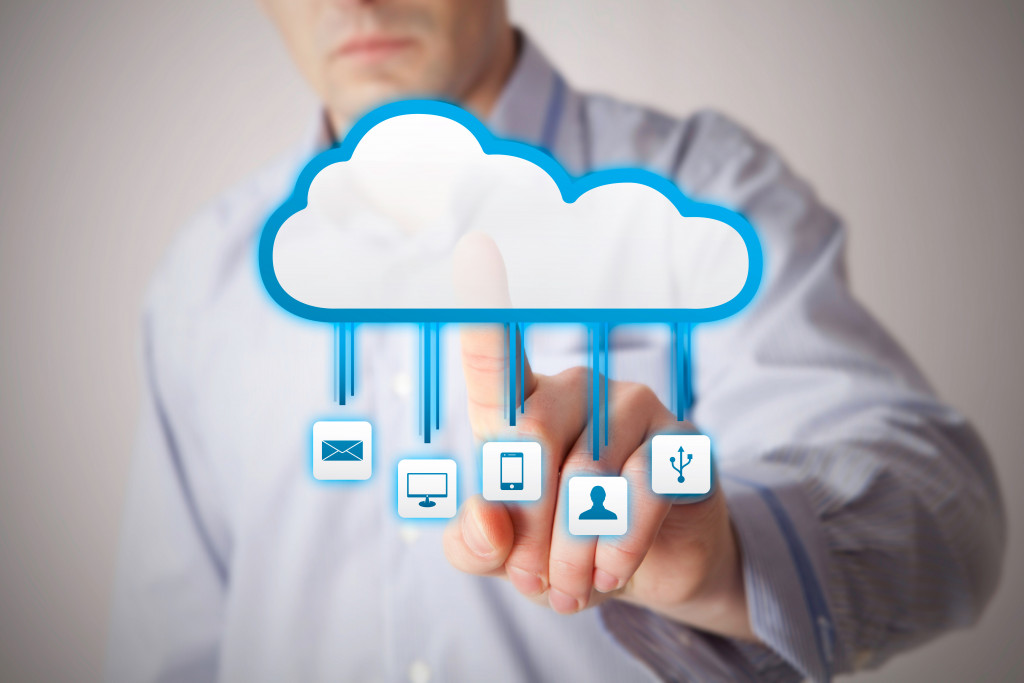 Cloud computing is the most efficient method of reducing company costs and increasing efficiency. It enables you to save critical business information over the internet securely, as well as allows you to access data from any location at any time. There are no manual errors because it is computerized. Moreover, it also eliminates the need for expensive IT personnel and hardware.
Cloud computing is a pay-as-you-go concept, which means you only pay when you use it; thus, there is no standby loss. Finally, service providers are the ones who look after the repair and maintenance, so you save money on that too. Hence, you minimize substantial expenditures on staffing, hardware, and repairs. Besides, you also save time, and since time is money, you can use that time to increase business output and thus revenue.
B2B Integration
B2B integration is nothing new; it's actually a concept from the 1960s that has gained traction in the present. It streamlines corporate operations and enables worldwide interactions with suppliers and customers. Thus, it allows global business ventures, integration, and automation of different functions such as inventory management.
This helps you dramatically save on overhead and other office costs, such as envelopes, paper, courier services, and shipping. Additionally, it removes the need for human labor in data input, mail sorting and distribution, clerical document creation, and other tedious activities. It's high time your business start using these amazing online tools, but make sure the one you choose fits all of your needs, from business process management to worldwide partner collaboration.
Customer Relationship Management Software
CRM is highly beneficial for all business kinds, whether it's a small- or large-scale firm. It prevents the need to purchase several software licenses because it provides all services under one roof. It aids in the management of clients and contacts, staff, company information, customer data, contracts, sales, knowledge and training, marketing, and other aspects. Aside from that, it keeps track of every single document, which means no more missed invoices. So, instead of using several software programs, invest in CRM technologies to minimize business costs and increase productivity.
You are the one who makes life-changing decisions for your business. Hence, you must be astute enough to utilize technology and, more crucially, quick enough to keep up with the latest developments that may help you expand your business. If you use technology correctly, your company will significantly increase its revenue while minimizing expenditures. However, it is a double-edged sword that can even lead to adverse consequences; so, embrace the right path towards digital transformation to achieve the desired results.