In the winter or cold weather, it's the car's air conditioning (AC) that keeps the fog away from the windows and windscreen. The AC is there for various purposes—keeping everyone safe from visual obstructions like fog during winter and cooling them in the summer heat.
No one wants to drive around then suddenly notice that their car isn't cooling enough as it should. To prevent this from happening, just like all the other parts and your entire vehicle, your car's AC needs maintenance.
Maintain Your Car's AC
You can keep your vehicle's AC maintained by running it at least once a week for at least ten minutes, putting it on defrost mode from five to ten minutes, and turning it on during the winter to prevent fog.
The windows and windscreens can get foggy during the winter, so use your AC despite the weather. Prevent your AC from corroding too by removing dust. Of course, you can also get your AC deep-cleaned according to your maintenance schedule or annually with your trusted mechanic.
Signs of AC Troubles
If you find yourself stuck in the middle of the highway realizing that your AC isn't working correctly, it's best not to get caught off-guard. You know it's not working when it's giving off hot air, leaking fluids, and you hear odd sounds.
You'd find the AC's clutch stuck too, which is what connects the AC to the car's engine. But sometimes, when the AC isn't cooling enough, other parts of the vehicle might be contributing to the problem. For example, as simple as having windshield cracks can make your car's AC work harder. In that case, you'll need to visit an auto glass repair shop to repair or replace your windshield more than AC repair itself.
Possible Problems in Your Car's AC
Anything can go wrong with your car's AC. If it's not cooling correctly, here are some possible reasons it's not working as it should:
Mold and Mildew buildup
When you turn your AC on for a long time, bacteria, molds, and mildew can multiply and block the vents of your AC. Their blockage can affect the AC's function, making it work harder as much as it should.
In this case, you don't force turning your AC on. Take it to your mechanic every five to six months. You can do this periodically, even before the problem starts. It's the best way you can extend the life span of your car's AC.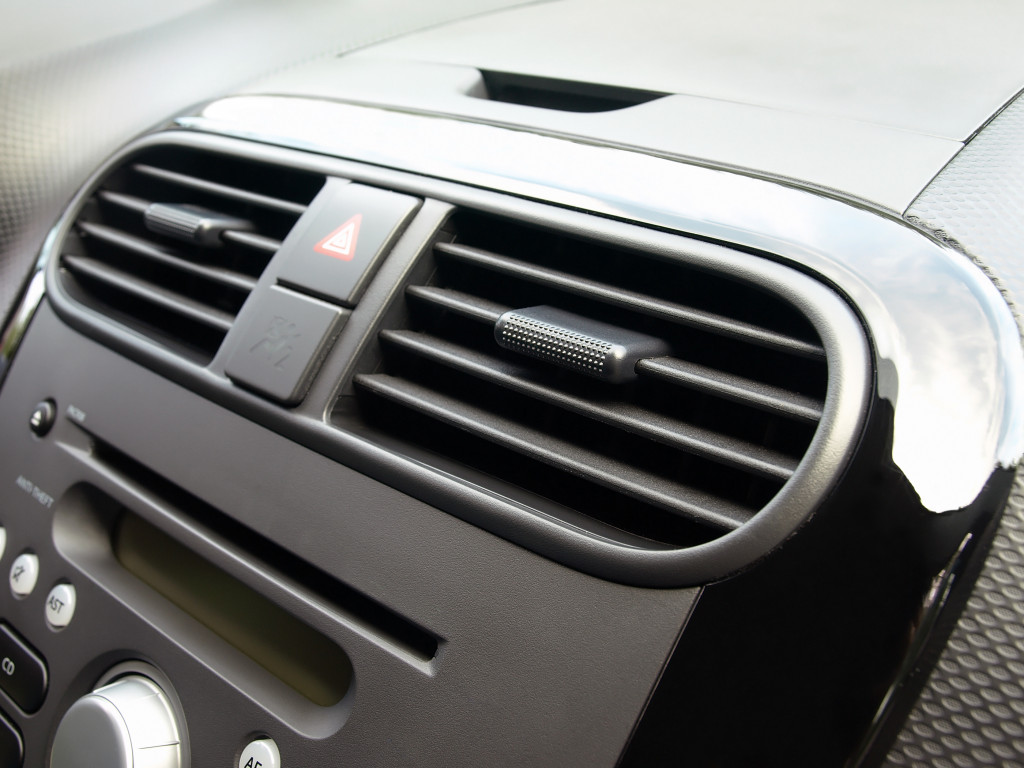 Refrigerant Leak
This is one of the most common reasons your AC stops working. It's the refrigerant or Freon that gives the AC its ability to cool. A refrigerant leak looks like a thin, odorless, oily substance accumulating around the AC hose.
Some repair systems can detect the refrigerant leak as yellowish, although it's colorless to the naked eye. Get your car to your mechanic service as they'll have to fix the leak first before they can refill it again with another refrigerant.
Damaged Compressor
Leaks not detected for how long can result in a damaged compressor. But plenty of other factors can cause compressor failure, aside from refrigerant leaks or low refrigerant charge.
The damage can also be brought by having too much refrigerant, inadequate oil lubricant, dirty coils, system contaminants, etc.
Many people don't usually turn their AC on during the winter and use defogging vents instead. The prolonged period where you don't use the AC can damage the compressor and the AC overall. It's wise to turn your AC now and then for at least ten minutes every two weeks.
Damaged AC Blower
Over time, your car's blower vents can wear down, which is why it will need maintenance either every six or eight months. Excessive moisture, overheating, or dust and debris buildup can gradually damage the blower vent.
This is when you notice unusual smells or noises when turning the AC and poor or no airflow at all from the blower vents. It's easy to detect the blower isn't working. Just put your palm in front of it, and you can already notice if the airflow isn't at the right speed.
Electrical Issues
The AC can take the toll of damage when a short circuit happens. A worst-case scenario is that it can burn your car, so make sure to fix the electrical issue before the problem gets worse.
You can trace the origin of the short circuit and fix it by sealing the wire with an electricity-resistant tape and joining it with the wire on the other side.
Your car's AC is as vital as any part of your vehicle. Some damage might need you to clean or replace a few components. But for more extensive damage, don't hesitate to visit your mechanic, so they can help them solve the issues right away.