Introduction
Augmented reality (AR) games have become increasingly popular in recent years, and they are showing no signs of slowing down. AR technology superimposes virtual elements onto the real world, and these games provide an immersive experience that people of all ages can enjoy. Statistics show that over 83 million people in the United States used augmented reality every month in 2020. By 2024, augmented reality's estimated global market value is expected to exceed $50 billion.
From Pokemon Go to Minecraft Earth, AR games offer a unique and immersive gaming experience that players of all ages can enjoy. With the growing use of augmented reality technology in people's everyday lives, it is no surprise that the gaming industry has embraced it wholeheartedly.
AR games offer a unique and immersive gaming experience that appeals to tech nerds, digital nomads, and aspiring entrepreneurs alike. For tech nerds, AR games provide an exciting way to explore the potential of new technology and use it creatively. Digital nomads use AR games as an engaging way to unwind while working remotely or traveling. And for aspiring entrepreneurs, AR games can serve as inspiring examples of how technology can be used to create something truly innovative. Ultimately, AR games represent the exciting possibilities when technology is embraced with creativity and vision.
To further explore the possibilities of augmented reality, this article will explore some of the most popular augmented reality games. It will present a curated list of the top AR games to engage and entertain you this 2023. If you're looking for a fun and interactive way to spend your free time, this article is for you!
Understanding Augmented Reality Games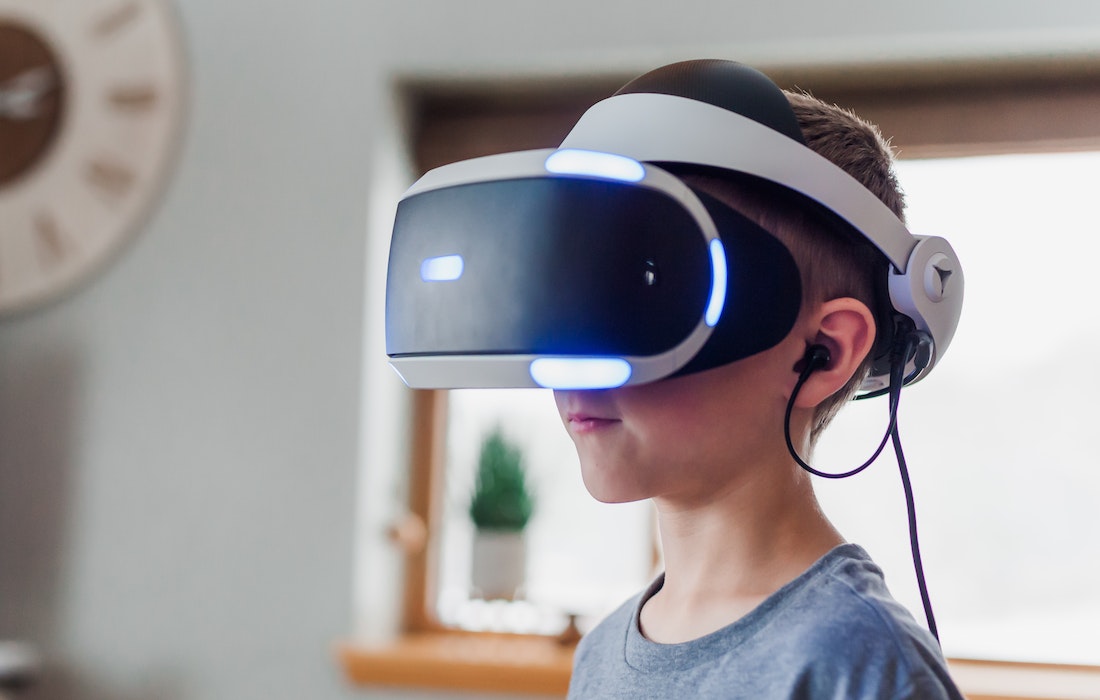 Augmented reality (AR) games are a form of digital entertainment that utilizes computer-generated visuals and audio to enhance the user's experience. These games offer a combination of virtual and real-world elements, providing an immersive experience that is both interactive and entertaining. Unlike traditional video games, AR games allow players to interact with their environment and explore their creativity more meaningfully.
Augmented reality itself is already a growing trend, and the gaming industry has embraced it wholeheartedly. Alongside the rise of 5G technology and advanced mobile devices, AR technology uses sophisticated algorithms and sensors to superimpose digital elements onto the real world, creating an immersive environment that enables players to interact with virtual objects like physical objects. Players can use smartphones, tablets, and AR glasses to explore an alternate reality with new challenges and surprises.
This technology has created a new game genre that allows players to explore their creativity, challenge themselves and interact with others in an engaging environment. Many people also use AR games to relax, unwind and take a break from other more mundane activities, while others use it to stay physically active when they cannot go outside. With this growing trend, now is a great time to explore the exciting possibilities of AR gaming.
Pokémon GO: Catching Pokémon in the Real World
One of the most popular AR games released in the past few years is Pokémon GO. Created by Niantic, Inc. in 2016, this game allows players to explore their surroundings and catch Pokémon in the real world. It was an instant hit and quickly gained widespread popularity for its immersive and interactive elements.
Many people dream of being a Pokémon trainer, and this game has made that come true. Players can go to real-world locations to capture and train their favorite Pokémon, battle other trainers, and progress through the game. This game has revolutionized the world of augmented reality gaming and stands out as one of the most popular and successful AR games to date, making it a must-play for any AR enthusiast.
Tasked to catch, train, and battle with their favorite Pokémon characters, players must explore various geographic locations to find them. The game utilizes GPS tracking technology to provide a realistic experience, as players must physically move around to explore the environment and encounter various types of Pokémon. Depending on the region and time of day, players can even find rare Pokémon.
The augmented reality elements of Pokémon GO are also quite impressive. Players use their device's camera to take screenshots and videos of their Pokémon in the real world, making the experience even more immersive. An avatar feature makes it feel more real, as players can select a Pokémon trainer and customize their apparel to represent them in battles. At the same time, the game's social element allows for cooperative and competitive gameplay, as trainers can interact with each other.
This is also a free-to-play game with in-game purchases, making it accessible to players of all budgets. Players can buy virtual items to improve their experience, such as Poké Balls to capture Pokémon, potions to heal their creatures before battle, and berries to lure wild Pokémon. The game also offers regular updates and special events to keep players engaged.
Minecraft Earth: Building and Exploring in AR
Minecraft Earth is a popular augmented reality game adaptation of the classic and beloved sandbox video game, Minecraft. Developed by Microsoft, it was released in 2019 to critical acclaim. This game allows players to build and explore their own augmented reality world by using their device's camera.
Players can explore their environment to collect resources, craft items, and build anything imaginable. The game also allows players to team up with friends to complete challenges and build structures together in the game's creative mode. It also features a survival mode, where players must scavenge for resources and build monuments to protect their base from monsters. This game has impressive realism, as users must physically move around the environment to collect resources and build structures.
Minecraft Earth might not have the same competitive elements as Pokémon GO, but it is still a highly engaging game. It encourages creativity and teamwork and provides an exciting way to explore the world around you. Many users find it a great way to relax and unwind, while others use the game's creative mode to design stunning structures. Players can also collaborate with friends to create unique works of art.
The game has several incentives that make it more enjoyable, such as in-game rewards and daily challenges. Players can also use real money to purchase in-game items such as building blocks, skins, and resource packs. By the end of 2019, the total number of downloads from all available markets on both the App Store and Google Play was almost 2.5 million, with about 1.4 million downloads initially generated.
But sadly, the game was shut down in 2021 due to the COVID-19 pandemic. According to Microsoft, the game was too resource-intensive to support during social distancing and travel restrictions, so they decided to shutter it. The game's closure was a massive blow to the AR gaming community but its legacy lives on in the hearts of players.
Harry Potter: Wizards Unite: Immersive Wizarding World Experience
Harry Potter: Wizards Unite has become one of the most popular augmented reality games in recent years. Developed by Niantic, Inc. and Warner Bros. Interactive Entertainment, this game allows players to explore the magical world of Harry Potter and take part in adventures like never before. From battling dark forces to solving puzzles, this game offers an immersive and interactive experience that Harry Potter fans of all ages can enjoy.
Players can explore their environment and battle dark forces with powerful spells. They must also find and collect magical objects like spell books, potions, and ingredients to help them progress through the game. As they explore, they can also encounter friendly witches and wizards willing to give out rewards and magical artifacts.
The game also offers an impressive augmented reality feature, as players can point their device's camera at the sky to search for magical creatures. It also features a social element, as players can collaborate with friends to take on challenging tasks and share experiences. Following the physics of the world of Harry Potter, the game also offers a variety of spells that players can use to fight enemies and defend their base. The immersive elements make it entertaining, as players can feel part of the wizarding world.
Players particularly like the interactive spellcasting feature, as they have to actually trace the spell patterns with their fingers on the screen. This makes the experience more engaging and interactive, adding an extra challenge as players try to master the spells. They can even compete against each other to become the most powerful wizard in their area.
The game also offers special events, daily tasks, and rewards that make playing enjoyable. Players can also purchase in-game items with real money, such as spell energy and potion ingredients. In the first ten months of 2021, the game's global downloads reached around 739,000, which is 57% lower than the downloads in the same period of 2020, when it was downloaded approximately 1.7 million times. Although the game has experienced a decline in downloads, it still stands as an impressive example of how augmented reality technology can create innovative and immersive experiences.
On January 31, 2022, Harry Potter: Wizards Unite officially became unplayable, and after December 6, it was removed from all application stores. The company clarified that no refunds would be available except where required by law. The news saddened fans of the game, but many players moved on to other augmented reality games, especially Pokémon GO, the game that put Niantic on the map.
The Walking Dead: Our World: AR Zombie Apocalypse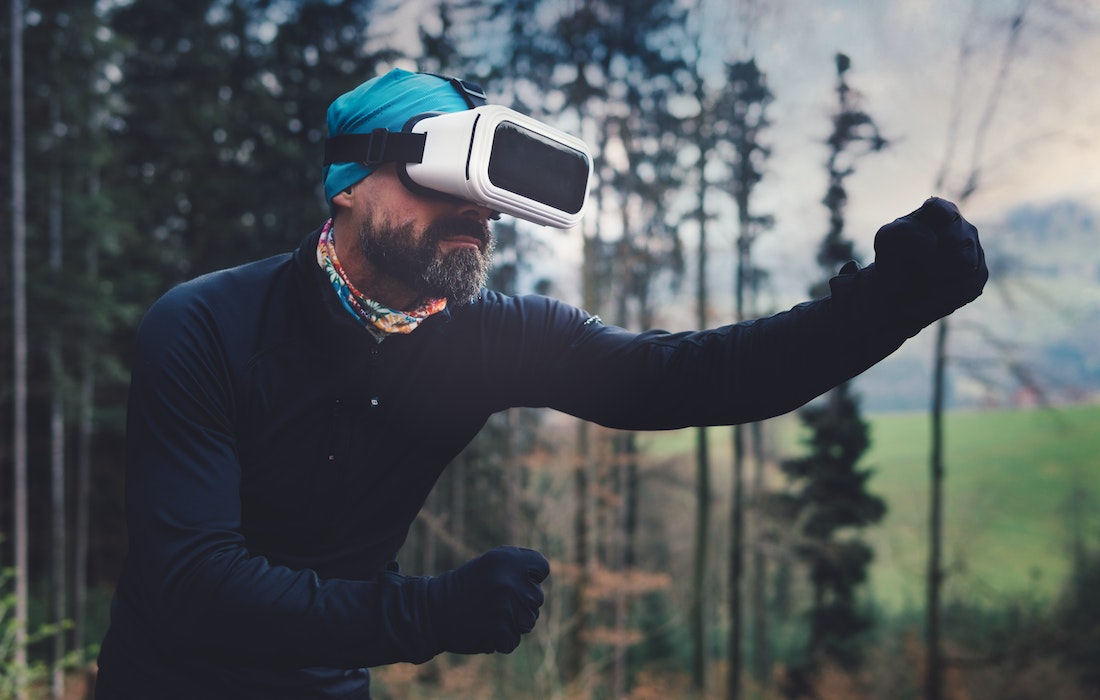 Horror and gaming fans alike can get their AR fix with The Walking Dead: Our World. This game is based on the popular zombie apocalypse show and combines augmented reality with the horror genre. Zombies that were once confined to movie and TV screens come to life in the real world, allowing players to fight them using a variety of weapons.
Next Games, the game's developers, have created a unique and immersive experience by combining augmented reality with location-based data. Traveling around the real world, players explore their environment to find weapons and survivors while taking on a variety of missions. These missions include rescuing survivors, fighting walkers (zombies), and fighting raiders (non-player humans). Players can also find supply stashes (crates) that contain items such as batteries, grenades, and first aid kits to help them in their fight against the undead.
Of course, fans of the show can also enjoy the company of their favorite characters, such as Rick, Daryl, and Michonne. As players explore the game's world and progress in missions, they can meet and interact with these characters as they battle against zombies. This makes the game even more engaging, as players get to know their favorite characters in an entirely different way.
In addition to the game's exciting and immersive AR elements, it also features in-game purchases and rewards. Aside from coins and weapons that can be collected while fighting walkers, players can also use real money to purchase coins, cards, and other items. Competing in challenges or completing missions will reward players with various items and coins, but they can also buy cards with real money to power up their characters.
The Walking Dead: Our World was released in 2018 and has gained much attention. With its unique combination of augmented reality and horror elements, players can experience the survival horror genre in a way that has never been done before. In its first 55 days, the game had been downloaded over 1.7 million times and reached $8 million in worldwide revenue, according to mobile market analyst Sensor Tower. This game is an excellent example of how people supported a game that let them experience augmented reality technology in new and immersive ways.
The game has a small following even after it was removed from app stores on January 31, 2023. Before shutting down, Next Games included a promo code for The Walking Dead: No Man's Land game that players of The Walking Dead: Our World can use to transition to the former. The players greatly appreciated this gesture, and it was a fitting farewell to one of the most intense and thrilling AR games ever.
Jurassic World Alive: Collecting and Battling Dinosaurs in AR
Jurassic World Alive is a mobile game that allows players to explore the world around them and collect dinosaurs. Developed by Ludia Inc., this augmented reality game lets players collect and battle dinosaurs in real-world locations. It's based on the famous Jurassic Park movie series and is a great way for dinosaur fans to explore the world and discover new creatures.
Jurassic World Alive stands out with its unique dinosaur collection mechanics compared to other augmented reality games. After hunting dinosaur DNA to grow their own, young paleontologists can place the dinosaurs they collected in real-world locations. Players can explore their environment and use their devices to scan for hidden dinosaurs, which they can collect and use in battles. Creating hybrids is also an option; players can mix two dinosaurs of the same type to get a rare hybrid, which they can use to battle other players or complete missions.
The game also features a social element, as players can collaborate with friends and form teams to take on bigger challenges. As for the game's PvP battles, players can pit their dinosaurs against each other in intense duels. This feature is fun and educational, as players learn about the dinosaurs they collected and how they can work together in battle. The game also offers a variety of rewards and daily tasks that make playing enjoyable.
The game has also been regularly updated with new content, including various dinosaur species to collect and battle. Some recent additions include the Brachiosaurus, Triceratops, Pteranodon, Deinonychus, and Coelophysis. Players can also purchase in-game items with real money, such as incubators and boosts for their dinosaurs.
Players can easily find out what's new on the game's blog page when looking for updates. On there, they will find articles about new dinosaurs and other content added to the game. System maintenance updates and events are also posted, so players can stay up-to-date on the game's latest news.
Currently, Jurassic World Alive remains one of the most popular augmented reality games. As of the end of 2019, it has grossed approximately $40 million since its launch. Following the footsteps of Pokémon GO, this game offers an immersive experience in the world of dinosaurs for fans everywhere. And it looks like the adventure is far from over.
And many players are still enjoying the game. Occasionally, Jurassic World Alive releases special limited-time events that allow players to collect rare and unique dinosaurs. With its ever-evolving and engaging content, this game has proven to be a hit with dinosaur fans all over the world. No announcement has been made about the game's closure, so it looks like Jurassic World Alive is here to stay. People can continue exploring the world of dinosaurs and collecting rare creatures in this exciting augmented reality game.
Ghostbusters World: Capturing Ghosts in AR
Another popular augmented reality game is Ghostbusters World. Developed NextAge with FourThirtyThree Inc., this game allows players to become ghostbusters and explore their environment in search of ghosts. Depending on their location, players can encounter ghosts from the classic Ghostbusters franchise or new ones created especially for this game. Released in 2018, the game was a hit with fans of the classic movie and AR gamers.
Ghostbusters World features an interesting ghost-capturing playstyle. Players need to fire their proton beams at them to capture a ghost and trap them in a containment unit. Different equipment and gadgets can be used to weaken the ghosts before they're ready to be captured. These items include the PKE crystals, ghost traps, and phantom keys. Players can also use captured ghosts to upgrade their equipment and create powerful weapons to catch even stronger ghosts.
The game also features exciting augmented reality elements like the Ghost Dimension. Players can use their devices to enter the Ghost Dimension and explore their environment in search of ghosts. They can also use the AR mode to have an immersive experience to overlay 3D ghosts onto their environment and interact with them. While playing, players can also encounter famous ghosts like Slimer and the Stay Puft Marshmallow Man. These ghostly encounters make the game even more engaging, as players can uniquely experience the Ghostbusters world.
But the game was removed from app stores on April 13, 2020. The company lost money, as gamers were paying less than needed to keep the business license on the game. Even after the game's closure, fans can still find content related to Ghostbusters World on its official websites, social media channels, and YouTube page. No major events or news have been released since then, but supporters can still remember when players could explore their environment and capture ghosts in augmented reality.
Ingress Prime: Strategic AR Warfare
Niantic's Ingress Prime is an augmented reality game that combines strategic play with location-based data. Players join the Enlightened or Resistance faction and battle to control the world's energy sources. To do this, they must explore their environment and locate portals using a device to hack them and take control of the area.
The game features a fascinating faction-based gameplay where players must team up with their chosen faction and compete against other players to achieve their goals. Players can use various weapons and gadgets to protect areas, hack portals, and take control of the world's energy sources. It also encourages real-world exploration, as players must move around their environment to find portals and complete missions.
Ingress Prime has been gaining attention from the gaming community since its launch in 2013. For people already familiar with the game, Niantic has released regular updates and events throughout the years. One example is a tournament that allowed teams to compete for global rankings. The game also has an active community of players who share tips, strategies, and experiences to help one another progress in the game.
The game's achievements are also impressive; it has gained over 511K downloads worldwide and has about 2.38 million active players each month. This game is an excellent example of how augmented reality can create innovative and immersive experiences. Niantic still supports the game and adds new content and updates for players to enjoy. As long as people are still interested in strategic AR warfare, they can continue enjoying the world of Ingress Prime.
Other Prominent AR Games Worth Exploring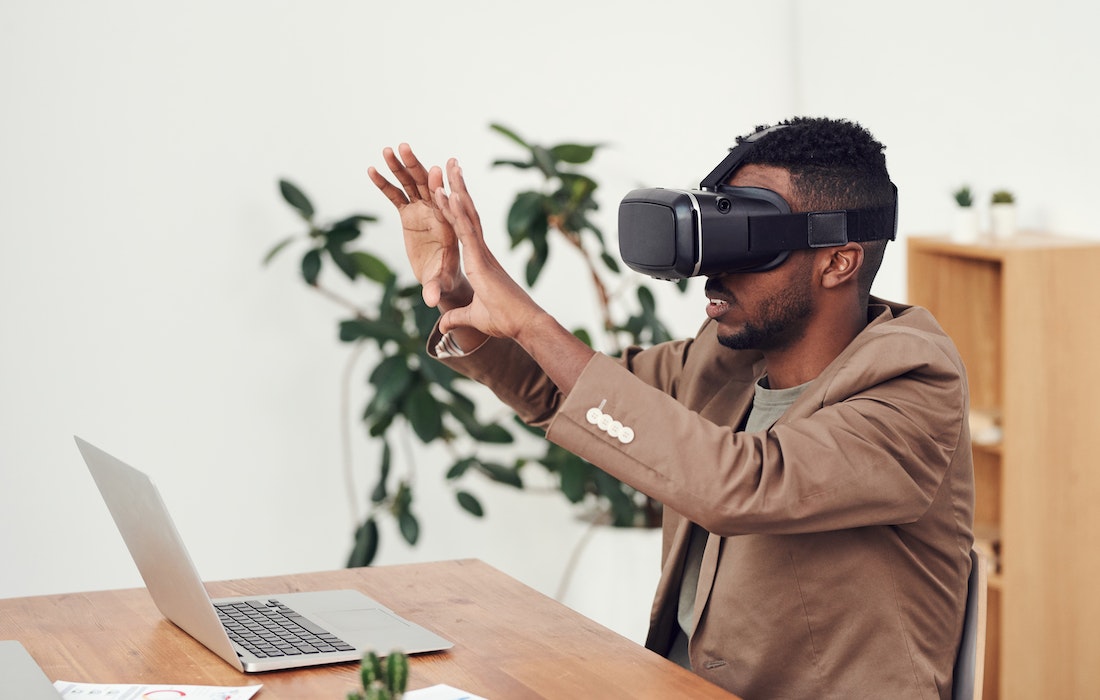 Aside from the titles mentioned above, there are several other prominent augmented reality games that people should explore. Most of these titles are available on both iOS and Android devices. With the rise of augmented reality technology, there is no doubt that more games will be released soon. Here are other games you can try:
1. Peridot
Another Niantic game, Peridot is an alternate reality game focusing on pet-rearing and adventure. Using AR technology, players can explore their environment to take their Peridot creatures on walks. It's like an upgraded Tamagotchi where players must give their creatures love, food, and play to make them thrive.
Launched on May 9th, 2023, this game has been gaining attention from the mobile gaming community. It also features in-game purchases and rewards for completing missions and challenges. People who are fans of Niantic will enjoy this game's unique and immersive experience.
2. Knightfall AR
Knightfall AR is a location-based augmented reality game that takes players back into the world of knights and castles. It features detailed 3D graphics, sword-fighting mechanics, and an extensive mission list. Players can also use fire and slingshots to take down their enemies. Users can choose between single-player and multiplayer modes to play with friends, making the game even more fun.
Players and critics are praising its value as a platform for augmented reality gaming. It stands out with its detailed graphics and immersive gameplay, making it an enjoyable experience for players. Its wide availability on iOS and Android platforms also increases its value as an AR game.
3. Temple Treasure Hunt
Temple Treasure Hunt is an action-packed augmented reality game set in India. Here, players take on the role of treasure hunters and explore their environment in search of ancient artifacts. It's an exciting game that brings the classic treasure-hunting concept to life with its exciting AR elements.
With its unique gameplay and detailed graphics, this game will keep players returning for more. Players can collect coins, gems, and other items throughout the game. They can also build their own treasure trails to challenge friends or other players, adding even more content to the game.
Conclusion
Augmented reality games have come a long way, from Pokémon GO and Jurassic World Alive to Ingress Prime and Knightfall AR. These games offer an immersive experience that lets players explore their environment while playing. Whether you're a tech nerd, digital nomad, or aspiring entrepreneur, AR games can provide a great way to have fun while learning.
No matter your interest in AR gaming, there is something for everyone. From dinosaur collecting and ghostbusting to strategic warfare and treasure hunting, augmented reality games provide an exciting experience that can be enjoyed anywhere. Plenty of other games are worth exploring, so watch out for the latest releases and updates.
Exploring the work of augmented reality can be a fun and educational experience. You can enjoy an interactive and exciting gaming world with the right games. Check out the games mentioned above and see what new titles you can find. Who knows, maybe you will discover something that will change your life forever! Always remember to embrace the immersive world of augmented reality gaming and have fun.